Sri Swamiji's Satsangs – September 2018
25th year Brahmotsav of Sri Madhuri Sakhi Sametha Sri Premika Varadhan which started on 3rd September, came to a grand conclusion on 12th September 2018.
Celebrations also took place in Namadwaars across the globe. Sri Swamiji was very pleased with the celebrations and here is Sri Swamiji's message to all devotees for making this event a grand success.
14th September 2018
In the morning of 14th September, Sri Swamiji started from Chennai to Sri Rangam. He visited Premika Vedashramam in the evening and spent some time there.
15th September 2018
On 15th September, Sri Swamiji visited Kangeyam Sri Vanaraja Simha Alayam and performed evening pooja to Anjeneyar and reached Chennai by 16th September early morning.
17th September 2018 – Radha Ashtami at Madhurapuri Ashram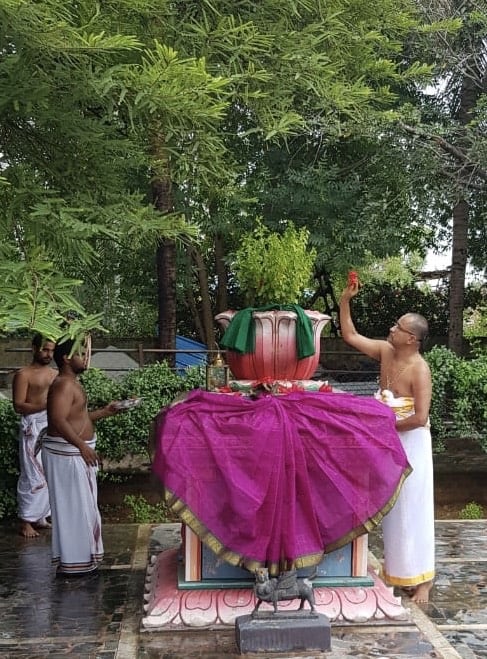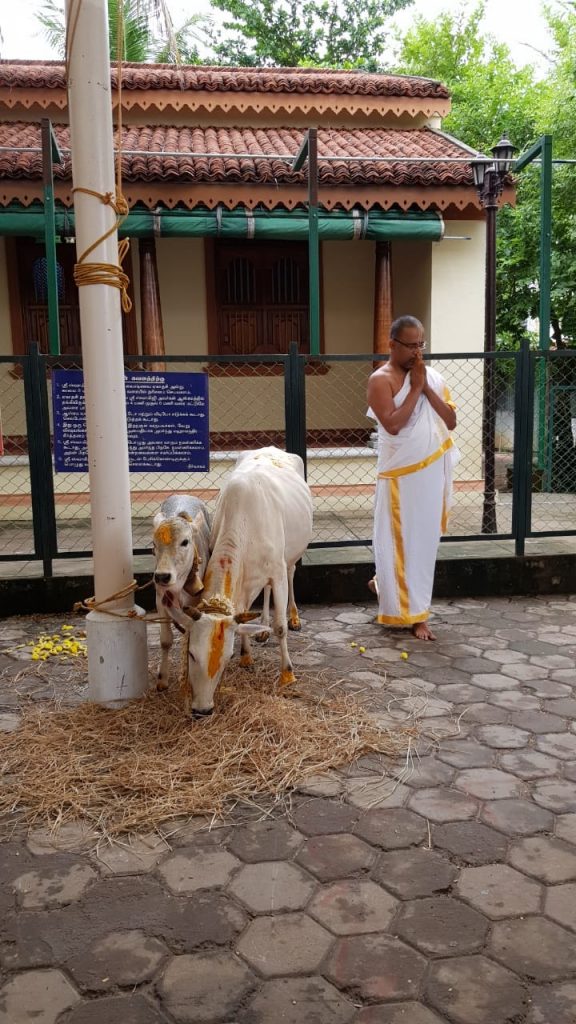 20th September
Ekadasi Pooja was done as usual in Madhurapuri Ashram.
21st September
On 21st Morning, the auspicious Sravana Deepam was lit for Premika Srinivasan.
23rd September
On account of 107th Jayanthi of Mullai Vasal Rajagopala Gana Padigal, Sri Swamiji took part in the function and delivered lecture. This event was held at Narayani Ammal Kalyana Mandapam.
The same night, Sri Swamiji left for Govindapuram and reached next day early morning.
24th September
On the morning of 24th September, Sri Sri Anna inaugurated 'Premika Jaganatha Prasadha Koodam. This was followed by lecture by Sri Sri Anna about the greatness of 'Annadhanam'.
Whole of daytime, Sri Swamiji was in Thanjavur carrying out Nama Sankirtanam. Hundreds of devotees led by Savithri Ammal were present and took part in the satsang.
In the evening, Bhagavan Nama Bodendral purapadu took place with the divine Nama Sankirtanam.
Sr Swamiji then left to Thanjavur in the night.
26th September
Sri Swamiji visited three divyadesams at tanjore (neelamega பெருமாள், tanjapureeswarar narasimhar koil, mamanikundra பெருமாள் Koil) thiru kandiyur பெருமாள் divyadesam, ganapathiagraharam. There were also a few house visits.
Evening lecture at Navaneethakrishnan temple.
27th September
Sri Swamiji visited Kabisthalam and Gudalur divyadesams this morning. Evening lecture at Navaneethakrishnan temple.
29th September
Thanjavur God sathsang devotees had a surprising dharsan of Sri Swamiji and were immersed in 5 blissful days of sathsang at Navaneetha Krishnan koil from 25th September to 29th September between 6.30 to 8.30pm at Navaneetha Krishnan koil West main Street Thanjavur.
On the last day, over 475 people attended the satsang. Sri Swamiji personally handed over special prasadam to over 100 devotees who are in charge of Nama Kendras around the Thanjavur area. All of them were immensely pleased to receive the prasadam from Sri Swamiji.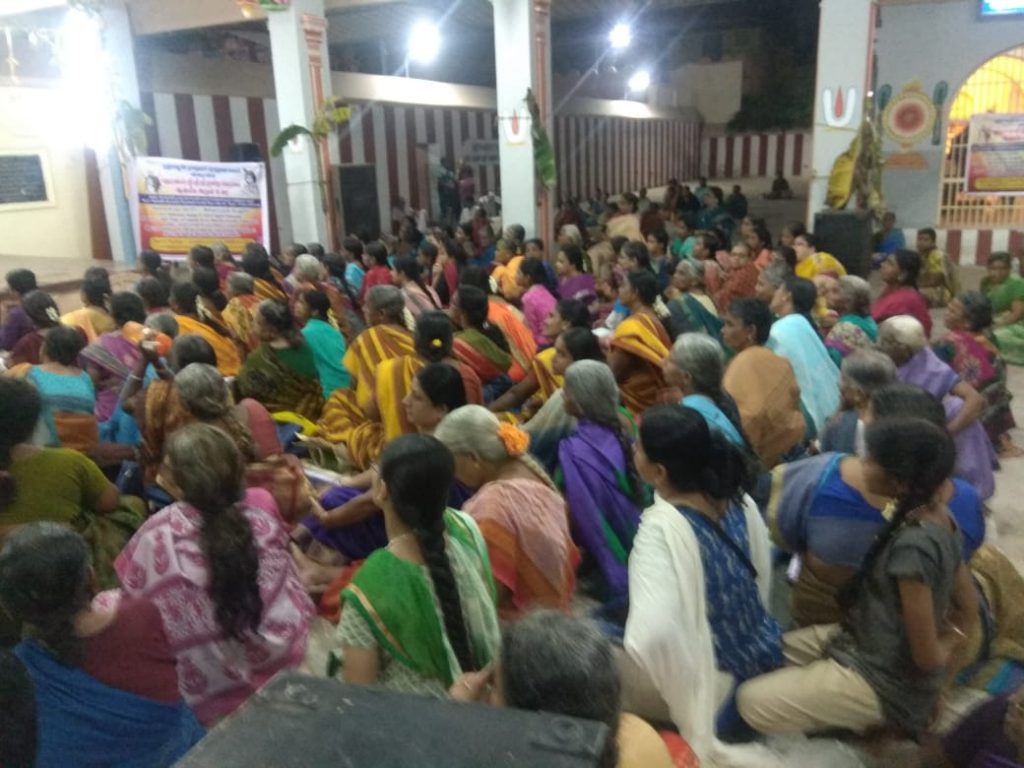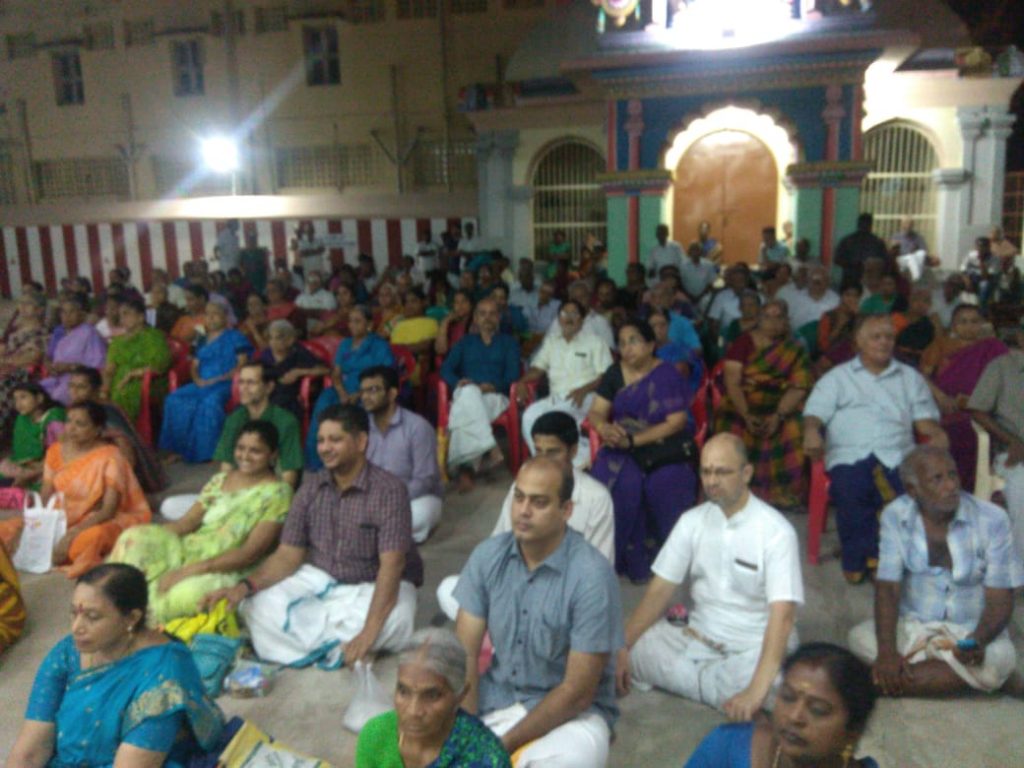 30th September
Sri Swamiji went to Senganoor for Rohini Nakashtara Paduka Purappadu. The ratha purapadu took place at Senganoor Temple in the evening.
Mandalabishekam of Sri Panduranga Temple took place in the evening with Divya namam in the night.
September 17, 2018, 3:44 am

September 17, 2018, 3:45 am

September 17, 2018, 1:33 pm